SAN FRANCISCO (March 21, 2021) –
San Francisco Rising is excited to announce the launch of another summer fellowship for college student organizers. 
Like you, we've learned a lot from 2020 about how to organize remotely and meaningfully. We're looking for students throughout San Francisco, the Bay Area, CA and those with significant ties to those geographies – who are hungry to build power and the movement to win Free College For All – a vision that includes undocumented students, students impacted by the carceral system and
the cancellation of all student debt. This is a long and worthy fight, and must be rooted in a practice and integrity of grassroots organizing. Please help us spread the word to any students who are ready to develop themselves through a summer in rigor, community, learning and doing! More info below: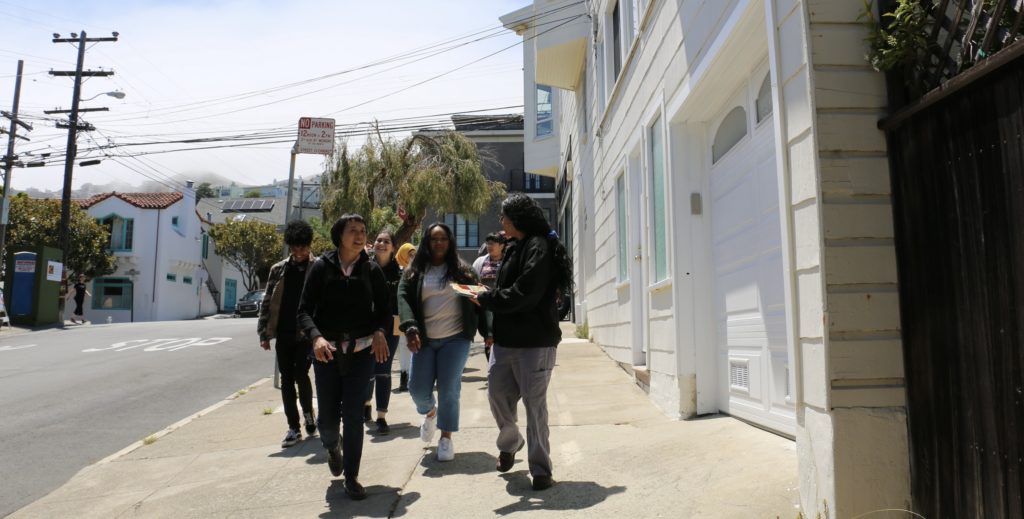 San Francisco Rising is a political and electoral alliance made up of organizations fighting for working-class people / black, indigenous, people of color / immigrants. Join San Francisco Rising for "Summer Rising" – an Organizing Fellowship for 10-15 college students attending school in the Bay Area or born/raised in the Bay. This is an 8-week long fellowship at 20-26 hours a week. During this fellowship, participants will learn community organizing skills and work on campaigns to improve educational access for all students in higher education. Students will learn about past social, economic and environmental justice movements and current social, economic and environmental justice organizations and campaigns in San Francisco and the Bay Area. Each fellow will be responsible for recruiting and building out the local movement for Free College. We're seeking individuals who are serious about developing their organizing skills and are ready to commit to a summer of growth. 
Program start date:
Monday, June 14th, 2021
Program end date:
Friday, August 6th, 2021

This is a remote fellowship with optional in-person outreach activities for those who are interested.
APPLICATION DEADLINE: 11 pm PST – SUNDAY, March 21st*
*Extended for CCSF students until March 27th at 11 pm PST.
30-minute Zoom interviews will immediately take place thereafter:
+  Mon, Mar 22, 1-4pm
+  Thurs, Mar 25, 12-4pm
+ 
Tues, Mar 30, 2-4pm
*Due to the high volume of applications, priority interviews will be scheduled for applications received before 3/21/21.
*We will do our best to notify fellows of acceptance/nonacceptance by
Monday, April 5th.
This program structure, dates, and design are all subject to change. We appreciate your flexibility!