TREASURE ISLAND, SAN FRANCISCO (April 10, 2021) –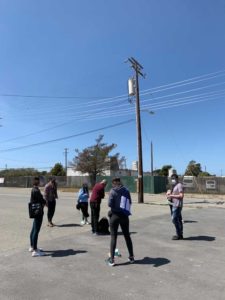 Last weekend, SF Rising hosted a kickoff event on Treasure Island for the launch of a new COVID Canvass Lab. We want to safely bring information related to COVID workplace regulations and vaccine accessibility to the hardest-hit areas of San Francisco. We will be piloting a COVID-safe in-person canvass program, to safely and effectively reach communities across the city.
This year of Pandemic has been dreadful for all but has particularly impacted communities of color and working people in San Francisco. These communities are being hit on both sides, after having the highest rates of COVID in the city, they now have the lowest rates of vaccinations.
SF Rising is building off the COVID-safe practices learned in swing states in 2020, to bring safe, effective practices here to San Francisco. Join us on Saturdays, the next event will be on April 24th. See you there!
The link to RSVP can be found here!
Photo credit: Stella Kim @stellakimcreative on Instagram.