Thank you to all the students and other loan borrowers who have built support for #studentdebtcancellation over the years. Today's historic announcement that President Biden will cancel $10-20k for borrowers making <$125k would not have happened without you sharing your stories and struggle.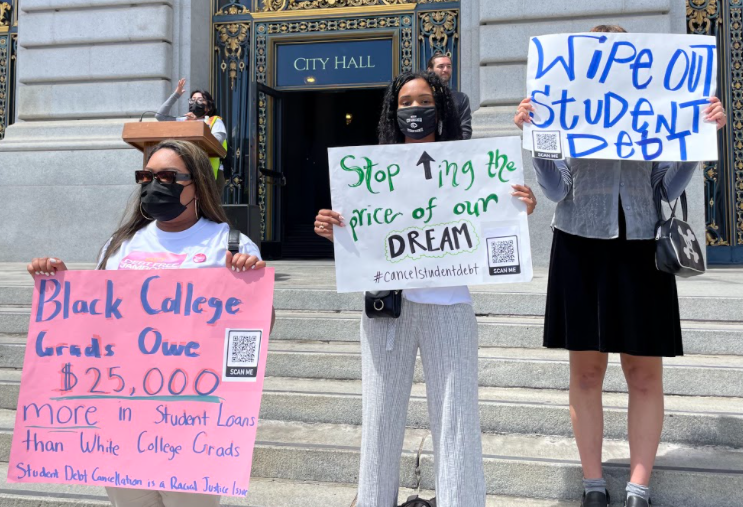 Student debt cancellation did not seem possible even just a few years ago. But when we come together as young people, BIPOC communities, working-class communities, immigrants, and workers, anything is possible.
While we are excited about today's announcement, we know that as a result of racist institutions and policies over centuries, many BIPOC students have not been able to build up generational wealth and are forced to take on more debt than their white peers. Cancelling only $10-20k will still leave much of our community with debt while disproportionately clearing white borrowers' debt. We're calling on President Biden to #cancelitall. Sign our petition and tweet at the President to cancel ALL student debt NOW!